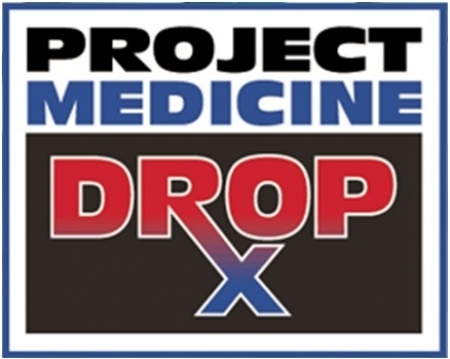 PROJECT MEDICINE DROP
SAFE AND SECURE MEDICINE DISPOSAL
The South Bound Brook Police Department has partnered with the New Jersey's Office of the Attorney General along with the Division of Consumer Affairs and is now a Project Medicine Drop location.
Unused medications that remain in your medicine cabinet are susceptible to theft and misuse. To prevent medications from getting into the wrong hands, the Souh Bound Brook Police Department urges you to properly dispose of your expired and unwanted prescription medicine.
DROP OFF IS SIMPLE, ANONYMOUS AND AVAILABLE 24 HOURS A DAY - 365 DAYS A YEAR, NO QUESTIONS ASKED. Simply bring in your prescription and over-the-counter medications and discard them in an environmentally safe manner. Always scratch out the identifying information on any medicine container you are discarding.
HELP PREVENT ABUSE AND DIVERSION OF PRESCRIPTION DRUGS
UPDATE: Borough Hall is OPEN, the Drop Box is available in the loby.
"NATIONAL TAKE BACK INITIATIVE" will be at 12 Main Street, Saturday May 24,2021 10am-2pm